Designing and developing the first notarial cooperative in France
Transformation phases adressed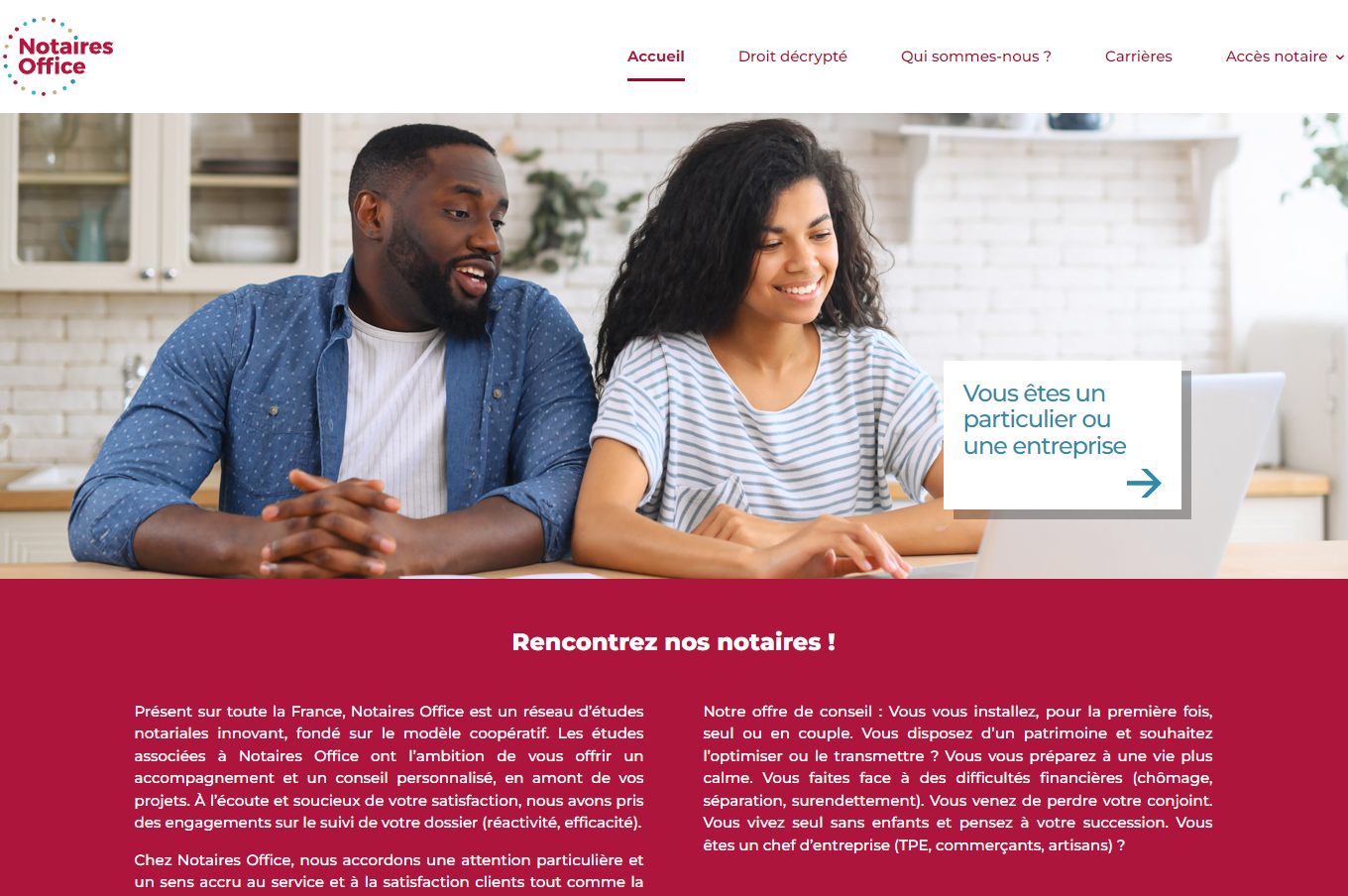 With the Growth Act, the notarial profession is at a turning point. The multiplication of notary offices is causing profound changes. On the one hand, in the relationship with clients, who suddenly have a very wide choice and a plural offer (the notaries who create them often bring a different vision of the profession).
On the other hand, in the relationship with the collaborators, since the multiplication of the studies currently creates a shortage of qualified profiles. Notaries have understood the need to adapt. But how to do this when you are a small business (the average notary's office has 10 employees) and you lack the time and (sometimes) the skills to carry out these transformations?
Imagine and implement an organization that allows notary's offices to adapt to the new requirements of the profession.
The support, which mainly mobilizes Lean Startup, communication, customer experience/customer relations, and human resources skills, consists of:
A preliminary work of opening to similar approaches from the private world (franchise networks, banking cooperatives, etc.) that led to the choice of the cooperative model.
Framing of the project: definition of the cooperative's raison d'être, design of the cooperative's service offer to its members (landmark brand, employer brand, mutualist brand), definition of the cooperative's rules of life, financial equation with the establishment of a reference business plan.
Assistance in the recruitment of the first group of associated studies, in order to guarantee the economic viability of the structure.

Assistance in recruiting the first employees of the cooperative, then coaching them so that the cooperative can provide the studies with the expected level of service.

An operational work of onboarding of the new studies (pre-audit of entry in the cooperative, audit of entry then definition of a personalized plan of progress for each of the new studies entering).
More than 45 member firms as of December 31, 2021 (making the cooperative the leading French notary network).
A highly acclaimed service offer to members (NPS of 62)
Establishment of a strong brand, based on an ambitious customer satisfaction objective,
Implementation of an employer brand that has already facilitated the recruitment of highly sought-after profiles.